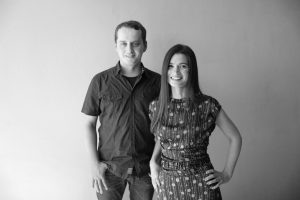 LATOON is an architectural practice founded in Ekaterinburg, Russia in 2017 by architects Elena Kropaneva and Vladimir Zlokazov. The company specializes on designing public spaces. This includes public art installations, art pavilions, recreational areas as well as pedestrian and bicycle infrastructure.

  Among countless possible ways of intervention in public spaces LATOON is fascinated by developing light installations that allow visitors and locals to see a particular space in a completely new way, especially at night. Building an ephemeral concepts that last only until day break is the company's way to experiment with new ideas. LATOON is also known for its architectural interventions for redesigning public spaces and transportation infrastructure in a transformative way that prioritizes people and sustainable mobility. LATOON operates using an iterative approach – implementing the idea with the bare minimum of resources and then building on that basis as soon as it shows its viability before moving to the next stage.

  LATOON is also interested in all types of interior projects and has a valuable experience of various realisations of public and private interiors.

  Partners of the practice have been working for and collaborating with some international partners including Eisenman Architects, Walbert Schmidt GmBH and Jarette Walker associates.
  To see more about experience, awards and publications you can download Elena's and Vladimir's CVs.